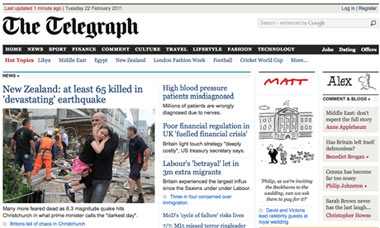 So the rumour is the
Telegraph
is going to follow the example of Mr Murdoch and construct its very own paywall.
I've said this before and I'll say it again, it is the traditional print media falling back on traditional print tactics on a thoroughly modern medium.
So as soon as the wall goes up the audience will plummet faster than Nick Clegg's approval rating. But the big sell is, at least TMG will make money on those people who dig deep and stick around.