Twitter is now everywhere. It's mainstream. It's the new black. It's how oppressed protesters communicate and how the world's media follows those protests. It's how the world's celebrities communicate and how the world expresses its reaction to the death of celebrities.
It's been knocking around for a few years now, but this year Twitter fever has taken hold. It's like swine flu - but bigger.
And I know you already know all this because you're on it, and you've read about it, and heard about it, and you've got the t-shirt.
So I won't go on, except to say I saw a very interesting conversation on Twitter yesterday.
Jim Kerr, lead singer of Simple Minds (
@jimkerr09
), was crowdsourcing opinion on the price of tickets to see live shows. Brilliant.
He asked:
His followers weren't slow in voicing their opinions, luckily for Mr K, all said Minds ticket prices were value for money.
This isn't the first time he's asked for opinions. One of the first questions he asked the Twitter family shortly after joining up was which song they think should be the first single from the band's excellent new album
Graffiti Soul
. What resulted was one song for Germany and another for the rest of the world.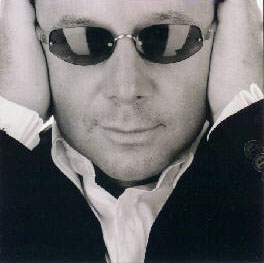 Whether that had anything to do with the opinions expressed on Twitter is doubtful, but it goes to show that the lead singer isn't afraid of rolling his sleeves up and getting down and dirty with his followers/fans. Asking questions, fielding questions, being part of the community.
Journalists could learn a lot.
After years of almost non-existent marketing, Simple Minds now appear to be making waves again. And it is no coincidence that Jim has been spearheading the campaign himself using social media as one of the main tools to get the band back on the public radar.
Of course it helps that he's got a great album to shout about.